Welcome to the Congress
On behalf of all the Organizing Committee, itÂ's a pleasure to welcome you in this city located in the wonderful Canary Isle of Tenerife, between Africa, Europe and America.

The AVEPA specialist group in Dermatology which is about 15 years old, together with the members of the European Society of Veterinary Dermatology which constitutes the Organizing Committee wanted to offer to all the veterinaries interested in Animal Dermatology a programme conveyed especially by an insuperable list of speakers and for that reason, a geographic setting representing the light, the sun, the sea, the enthusiasm, the happiness and the delight of a tropical area has been chosen. In this environment, you will be able to benefit from the wonderful opportunities offered by the hotels and from the beaches of the area to sunbathe. (Be careful with excesses!) and to dance in the place under the moonlight. Concerning gastronomy, we have chosen, thinking of all of you, some menus (of which price is included in the registration fee) that will allow you to taste the most characte-ristic dishes of the Canary Islands.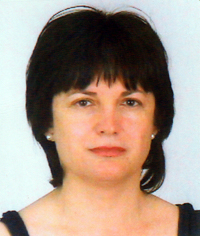 Maite Verde, President of the Organizing Committee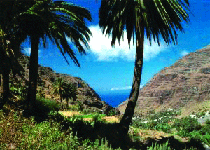 The programme consists on one part which we entitled "Continuing Education" which is perfectly accessible to students, recent postgraduates and vets in general, which will include simultaneous translation in Spanish and also the following thematic blocks: Diagnostic and treatment of canine and feline ear and nail diseases, Diagnostic approach and treatment of pruritus, Deep mycoses, Ruminants dermatology and finally Advances and news in veterinary dermatology.

"The Scientific Sessions", open to all the delegates, with a specialization level, addressed to the veterinaries who are working more specifically in dermatology, will be conveyed in English and includes a large section relative to Immunology and cutaneous histopathology, Immunopathology of infectious diseases, and finally New therapeutic trends in dermatology and cutaneous oncology.

We thank all the congress delegates for having accepted our invitation and more especially our sponsors: Virbac (major sponsor), Bayer, Iams, Novartis, Schering-Plough and Merial (main sponsors).

I wish you, above all, to be happy and to enjoy your stay, in order to share with us the joy of these people of these privileged islands.

Maite Verde