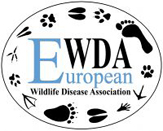 12th Conference of the European Wildlife Disease Association (EWDA)
27 - 31 August 2016
Berlin, Germany

This biannual conference aims to foster the exchange of knowledge and ideas between wildlife scientists from different disciplines, to present the latest advances and to stimulate future research. To this aim, the selected plenary talks and workshops will cover a diverse range of fascinating topics.





NOW OPEN: SCHOLARSHIP APPLICATIONS WCVD8

The World Association for Veterinary Dermatology (WAVD) is proud to announce that it has increased the number of scholarships available for financial support to encourage veterinarians with limited access to continuing education in veterinary dermatology to attend WCVD8. 30 scholarships will be funded for 2016.





Study for an academic degree in your chosen discipline: go for the European Master Program!

The following Master degrees are currently offered:

Internal Medicine
Surgery
Dermatology
Ophthalmology
Dentistry
Cardiology
Neurology
Oncology
Diagnostic Imaging
Feline Medicine And Surgery