A large four-legged family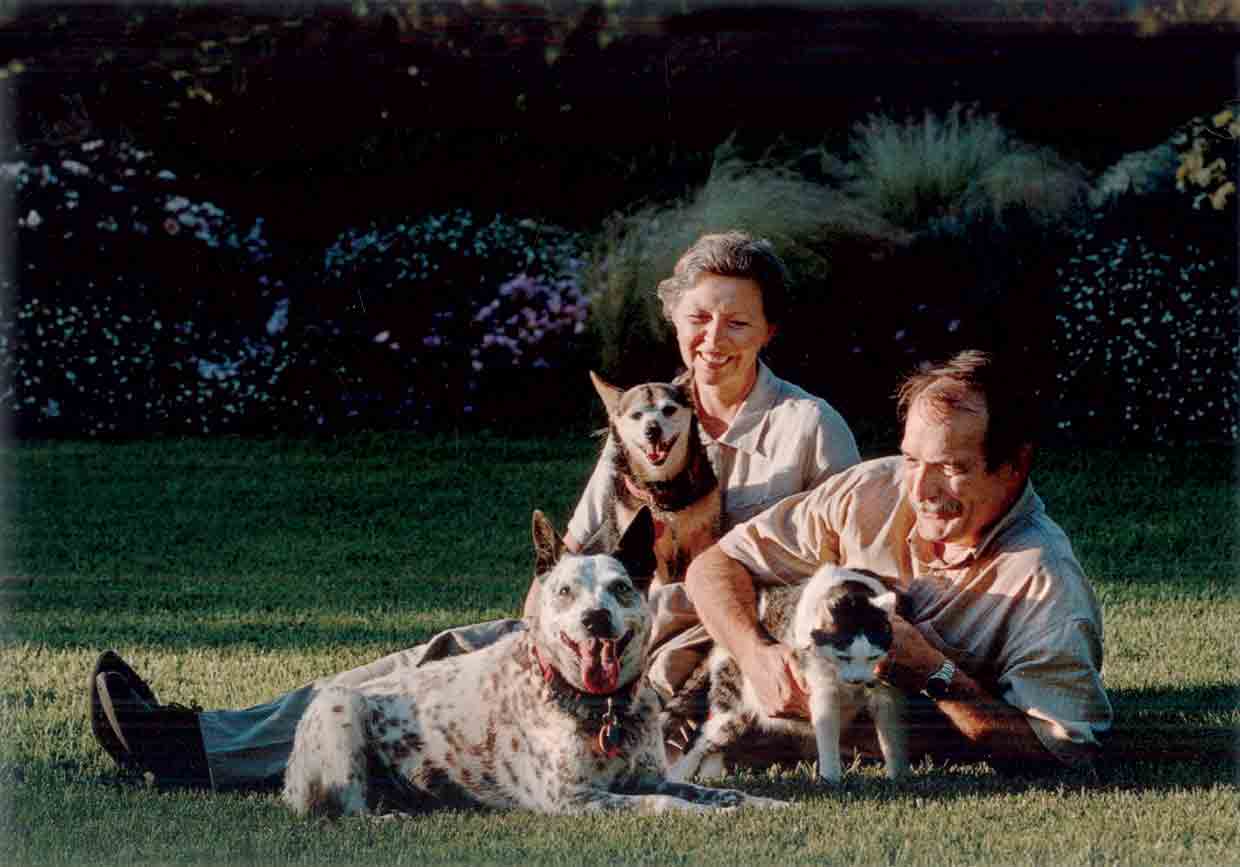 Dr Richard LeCouteur is fond of all animals "both large and small and wild and domesticated", but likes to keep snakes and poisonous spiders at a safe distance. Owner of two dogs - Max, a 13 year old Australian cattle dog mix, and Ted a 12 y.o. terrier mix - and two cats - Sam a 6 y.o. orange-and-white cat and Henry a 10 y.o. tabby-and-white cat – Dr LeCouteur also enjoys gardening, woodworking and golf.
This is his third trip to Spain and hopes to return one day with his wife as tourists. While in Granada, he looks forward to the speaker's banquet and the city's famous gardens, even though his schedule is very tight.
R. Lecouteur, "Vestibular diseases of cats and dogs", "Cerebellar diseases of cats and dogs", "Management of brain trauma", "Diagnosis and treatment of brain tumours" (Thursday, 11.30 am, 2.30, 3.15 and 5.00 pm, Machado Picasso)



A leopard lover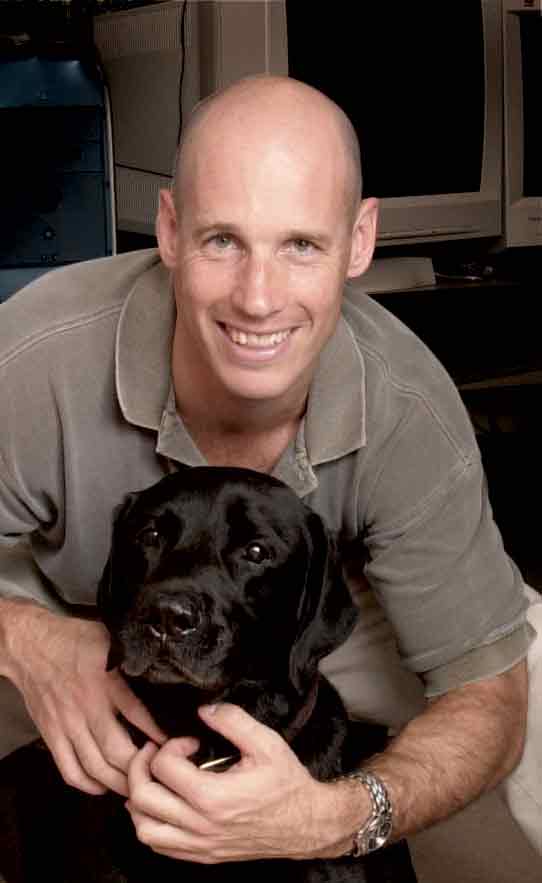 Stanley Marks' favourite animal is the leopard – "incredibly majestic, beautiful and very powerful". As a South African native, he has had "the good fortune of watching leopards in their natural habitat, and the experience has been spectacular".
At home, he has an 8 y.o. black labrador retriever named "Jonty" (see picture) – named after the famous South African cricket player, Jonty Rhodes – since he is brilliant at catching frisbies and tennis balls. "I take him with me on trips or runs, whenever I can". A self-declared "sport fanatic", Dr Marks' passion is road biking (racing), running, and working out in the gym, closely followed by golfing and tennis.
In Granada, he looks forward to "see this beautiful city" and to meet up with a bunch of South African friends, as well as some good friends from Barcelona.
S. Marks, "Diagnostic and therapeutic approach of the cat with chronic diarrhoea", "What constitutes a proper faecal examination?" (Thursday 11.30 am, 12.15 pm, Auditorio Garcia Lorca)


The hills are alive...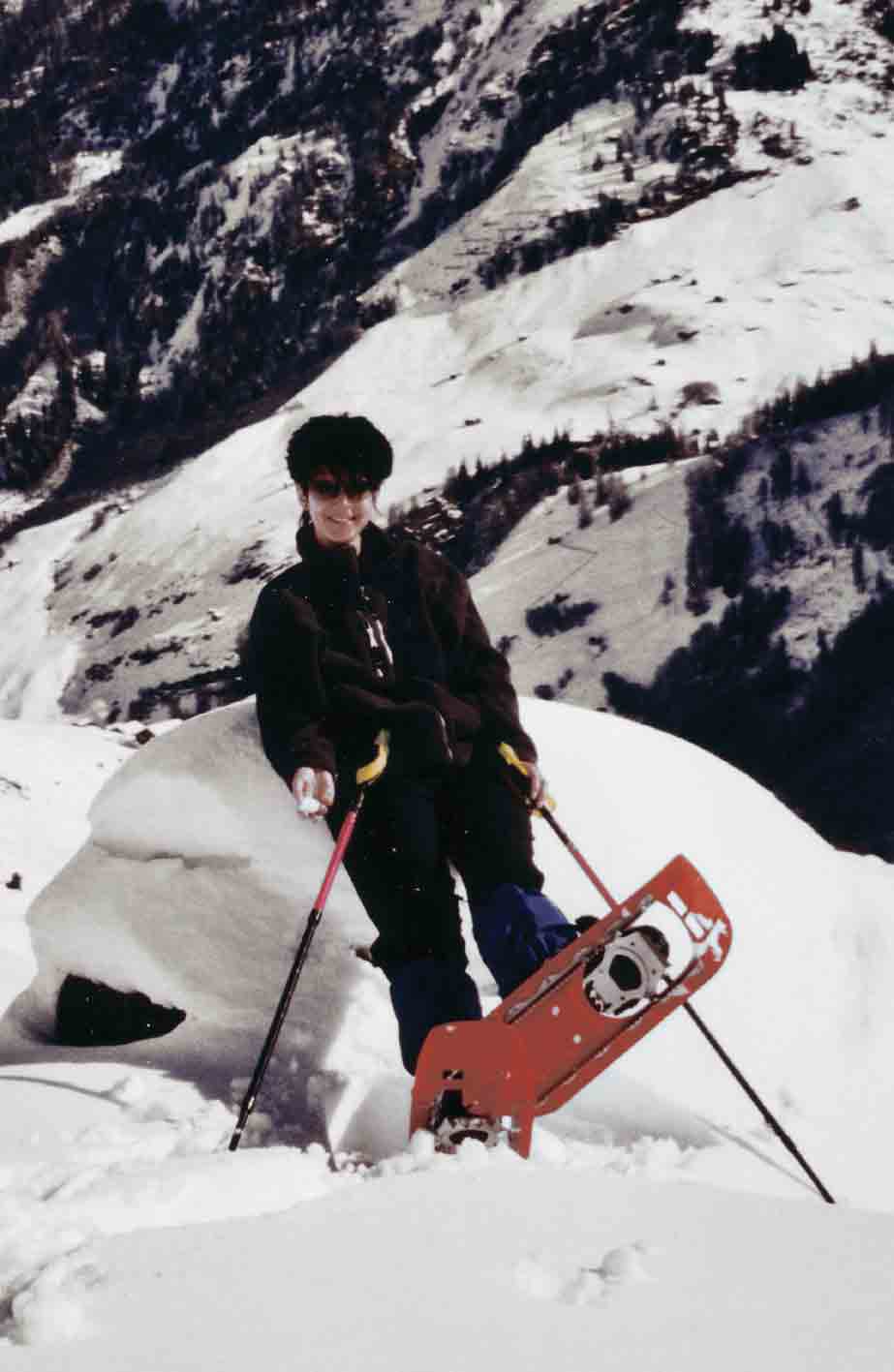 Claudia Reusch prefers dogs for their close interaction with humans, comparing for hikes, "and they have an urge o learn something new".
Dr. Reusch has no pets at the moment but would like to own a dog to accompany her on mountain hikes. Other hobbies include cycling and motor biking through Switzerland's beautiful landscape. Although she spent several holidays in north Spain as a child, Dr Reusch does not have the time for traveling at the moment. "I have always wanted to visit the south, in particular Granada". Although she has only very little time to spend, she will "definitely visit the Alhambra!"
C. Reusch, "New treatment options in canine hyperadrenocorticism", "Experiences with blood glucose home monitoring by owners of diabetic dogs and cats" (Thursday, 11.30 am, 2.30 pm, Machuca)



Going for gold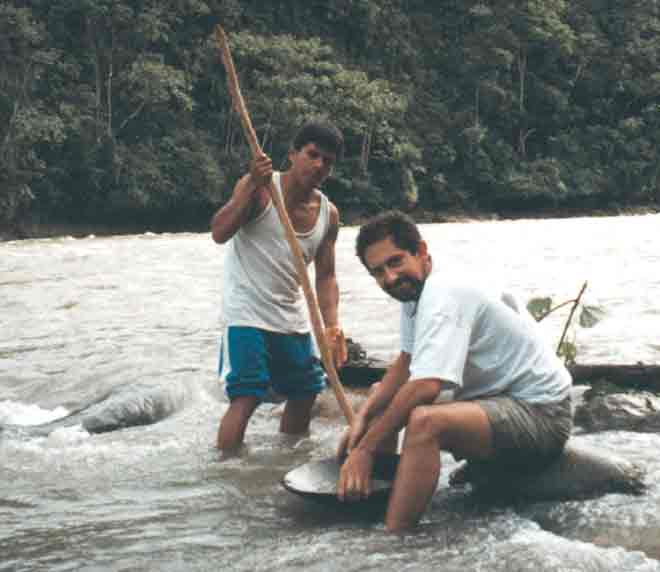 Here he is trying to find gold in the Amazonia of Ecuador. Other hobbies include photography and listening to music.
At home in Spain he shares his house with Tecla and Flora, two female Dachshunds, even though his favourite animal is the cheetah, which he admires for "their sheer elegance".
As Spanish national, he especially looks forward to meet "good friends and professionals" in Granada.
I. Alvarez, "Anesthesia and analgesia in exotic pets: rodents and rabbits", "Analgesia in dogs and cats: importance, drugs and methods". (Thursday 9.00 am, Seminarios 3-4-5 and Saturday 9.00 am, Machuca)