Sub-category

All

(8)
page 1 out of 1

***
Top User
JOB MARKET - Job Offers
The Birkenfeld Veterinary Hospital, Germany is searching to reinforce our international team
07/30/2018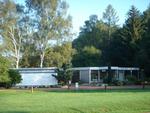 The Birkenfeld Veterinary Hospital, Germany is searching to reinforce our international team.

We are searching for two to three veterinarians with various levels of expertise. We are a well renown hospital for small animals in Germany, located between Frankfurt and Luxembourg.

Our hospital offers state-of-the-art diagnostic and therapeutic equipment such … » more
www.t-klinik.de

***
Top User
JOB MARKET - Job Offers

Veterinarians wanted for the Birkenfeld Pet Animal Hospital Shanghai, China
07/30/2018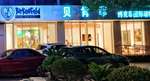 Our Birkenfeld Pet Animal Hospital Shanghai, China is a newly built, comprehensive, international veterinary hospital, in cooperation with the Birkenfeld Veterinary Hospital in Germany.

The management of the European School for Advanced Veterinary Studies (ESAVS) Asia is located in our hospital. Since 2016 we have organized over 20 high-quality individual residential courses in our … » more
www.birkenfeld.cn

***
Top User
JOB MARKET - Internships

Practice Experience at the He Mei Pet Hospital in Chongqing, China
04/05/2018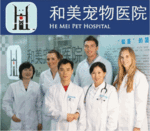 Are you ready for a unique life experience?

Are you interested in spending 2-3, maybe even 6 months in a veterinary hospital China?

The He Mei Pet Hospital in Chongqing, China, offers a position for a foreign veterinarian.

Combine living and working in China, the "land of the dragon" and gain experience in veterinary ultrasound, diagnostics … » more

*
JOB MARKET - Job Offers

PRACA dla LEKARZA WETERYNARII SIEDLCE (mazowieckie)
08/06/2020
Gabinet Weterynaryjny Kameleon zajmujący się leczeniem zwierząt
towarzyszących (psy, koty, zwierzęta egzotyczne) poszukuje lekarza
weterynarii.
Pracujemy w kilkuosobowym zespole.
Gabinet wyposażony w USG, RTG, aparat do mierzenia ciśnienia, narkozę
wziewną i … » more

*
JOB MARKET - Job Offers

Tierarztpraxis in Landstuhl sucht eine nette Verstärkung
07/28/2020
Interesse an Operationen willkommen. Eine gute Zusammenarbeit zwischen den Kollegen ist uns wichtig. Die Praxis hat mehrere Bereiche und kann weiter entwickelt werden. Die Notdienste am Wochenende sind zwischen den Tierärzten verteilt. Englischkenntnisse sind dabei wichtig.

*
JOB MARKET - Employment

veterinary surgeon
07/28/2020
Small animal clinic in the Isle of Man is looking for a Veterinary surgeon to join the Practice ASAP!
We are looking for an enthusiastic and chatty team member as we have 30 minutes appointments and we are very dedicated to our furry patients and their owners.
Generous salary based on … » more

*
JOB MARKET - Job Offers

Praca dla technika weterynarii w Dublinie!
07/13/2020
Wymagania:
-conajmniej rok doswiadczenia w pracy z malymi zwierzetami
-b.dobra znajomosc j.angielskiego
-pracowitosc, chec rozwoju
-umiejetnosc strzyzenia zwierzat bedzie dodatkowym atutem

Oferujemy:
-prace w nowoczesnej, rozwijajacej sie lecznicy
… » more

*
JOB MARKET - Employment

Stomatologia małych zwięrząt
07/12/2020
Nawiążę współpracę w zakresie stomatologii, endodoncji, periodontologii, ortodoncji weterynaryjnej małych zwierząt na terenie woj. kujawsko-pomorskiego/ew pomorskiego.
B2B, w wybrane dni w tygodniu/mcu.
Posiadam własny unit stomatologiczny, lampę polimeryzacyjną, skaler. Współpraca od … » more