Sub-category

All

(7)
page 1 out of 1

***
Top User
JOB MARKET - Job Offers
Veterinary Hospital Manager-
03/13/2018
The Birkenfeld Veterinary Hospital is a small animal hospital, mainly for dogs and cats. It has over 30 employees with an international team of highly specialized veterinarians from Germany, France, Romania, Poland, Italy and China. Main focuses of the hospital are small animal surgery, dermatology, organ diseases, diagnostic imaging and dentistry. Up to 60 pet owners visit the hospital daily, … » more
www.t-klinik.de

***
Top User
JOB MARKET - Job Offers

The Birkenfeld Veterinary Hospital, Germany is searching to reinforce our international team
03/13/2018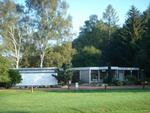 The Birkenfeld Veterinary Hospital, Germany is searching to reinforce our international team.

We are searching for two to three veterinarians with various levels of expertise. We are a well renown hospital for small animals in Germany, located between Frankfurt and Luxembourg.

Our hospital offers state-of-the-art diagnostic and therapeutic equipment such … » more
www.t-klinik.de

***
Top User
JOB MARKET - Job Offers

OFFICIAL VETERINARIAN POSITIONS, ACROSS THE UK
03/03/2018
CAN YOU OPERATE AS THE TEAM LEADER?

DO YOU HAVE EXPERIENCE AS A MEAT HYGIENE INSPECTOR?

CAN YOU BUILD AND MANAGE EFFECTIVE RELATIONSHIPS?

CAN YOU PROVIDE TECHNICAL ADVICE TO THE PLANT INSPECTION TEAM?

...THEN WE WANT YOU!

OFFICIAL VETERINARIAN POSITIONS, ACROSS THE UK
CONTACT:
Eville & Jones are looking to grow their team of … » more

***
Top User
JOB MARKET - Employment

BECOME PART OF THE BEST VETERINARY WORKFORCE IN EUROPE!
02/20/2018
TAKE A CHANCE…
..and you could take on the career you have always dreamed of. With exciting opportunities for veterinarians we can offer you positions in the UK in a range of specialisms in the following:


OFFICIAL VETERINARIAN

MEAT HYGIENE INSPECTOR

SMALL ANIMAL CLINICS

TB TESTING

EXPORT CERTIFICATION

The … » more
www.eandj.co.uk/recruitment

***
Top User
JOB MARKET - Internships

Practice Experience at the He Mei Pet Hospital in Chongqing, China
05/11/2016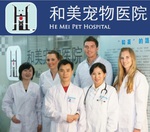 Are you ready for a unique life experience?

Are you interested in spending 2-3, maybe even 6 months in a veterinary hospital China?

The He Mei Pet Hospital in Chongqing, China, offers a position for a foreign veterinarian.

Combine living and working in China, the "land of the dragon" and gain experience in veterinary ultrasound, diagnostics … » more

***
Top User
MISCELLANEOUS - Continuing Education

Survey: Volume replacement therapy and the use of colloids in small animals
04/15/2016
Please support our initiative to assess current trends in volume replacement therapy and the use of colloids in small animals by participating in a short survey: https://www.research.net/r/VetSColloids

It should take only 6-8 minutes to complete and your answers are collected anonymously.

Thank you for taking the time to complete the survey.


… » more
www.research.net/r/VetSColloids

*
JOB MARKET - Employment

Absolwentka 2018 na staż - Warszawa i okolice
03/04/2018
Jestem tegoroczną absolwentką weterynarii, szukam miejsca na odbycie stażu od połowy kwietnia lub od maja. W zamian za naukę zawodu oferuję swoje pełne poświęcenie, zaangażowanie i dużo pokory do nauki.
Szukam stażu w Warszawie i okolicach. Kontakt: stazweterynaria2018@gmail.com